JOIN US AND BECOME ONE OF OUR
TOP PARTNERS.
TOP PARTNERS OF DAGRO
YOUR BUSINESS WILL BE IN THE BEST COMPANY.
Overview of our key business partners represented by their company logos:


Grupo Antolin
Grupo Antolin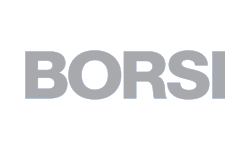 Christ Wash Systems
Christ Wash Systems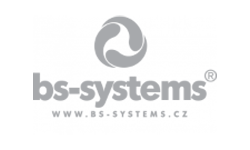 REFERENCES FROM THE AUTOMOTIVE
THESE CAR BRANDS CARRY OUR PARTS.
It is quite possible that you also drive a car for which DAGRO supplied interior upholstery parts - can you find it here?



Mercedes-Benz
Mercedes-Benz









FIRST-HAND REFERENCES
WHAT DO OUR SATISFIED CLIENTS SAY ABOUT US?
Read what our clients say about us.
We may be happy to welcome you among them soon!
"I rate DAGRO Automotive as one of the best customers I have worked with in my automotive career. It is not just the constructive attitude towards potential problems, but also the human approach and the search for ways to solve the challenges and find the optimal solution both economically and environmentally. I would definitely wish to have more customers like DAGRO Automotive."



Václav Volf - Quality Engineer, project V526 – Ascorium Industries
"DAGRO Automotive is a reliable and competent partner that has convinced us with top quality! Good business relationship complemented with excellent communication and flexibility."



Jacek Porombka - Joyson PlasTec GmbH
"I rate Dagro Automotive as a reliable, first-class and professional supplier which fulfils its obligations completely and always tries to meet even the unexpected requirements of our customers. It always ranks at the top in supplier rating. Cooperation with Dagro was always to our complete satisfaction."



Lenka Kudrnáčová - Grupo Antolin
"The luxury interior variants for our buses are largely handled by our partner company DAGRO Automotive, which is an expert in leather upholstery. The company operates more in the high-volume automotive industry, but is also ready for individual orders like ours. Dagro always allocates a team of people who are dedicated to the job in question and in whom there is no doubt about their experience and professionalism. In addition to this, in many cases they will also advise and suggest the most effective approach. Therefore, I am always sure that the work will be done well, on time and in the highest quality, which will then be appreciated by the customer, who will buy such a luxuriously equipped bus."



Kamil Hrbáč – Managing Director in KHMC s.r.o.